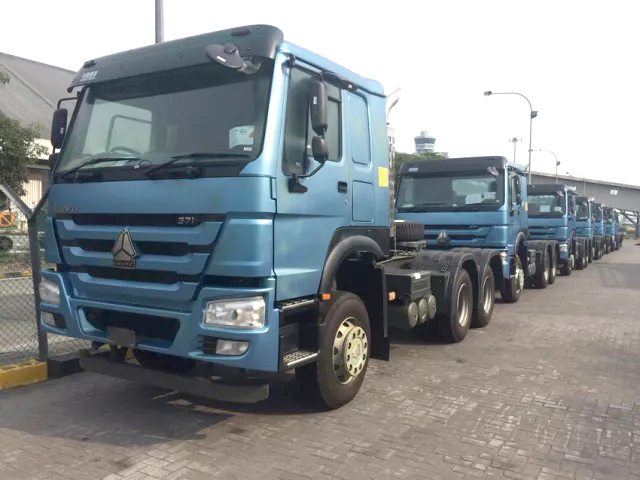 One contribution, one harvest. The quarterly accumulated orders of SINOTRUK reached 19,356 units, an increase of 18.73% over the same period of last year. Sales of exports increased by 42.54% year-on-year, achieving the first quarter of 2018, which laid a solid foundation for the achievement of the annual export target.
The new era calls for new things. Based on the 2018 operating target, each unit of China National Heavy Duty Truck Export System adheres to the market-oriented and user-centered concept, analyzes and combs market conditions one by one, formulates personalized market development, service and network promotion strategies, explores various forms of cooperation, and Grasping the "Belt and Road" opportunity has laid the foundation for the 2018 international market innovation and development. According to Wang Bozhi, chairman of China National Heavy Duty Truck Group, "to stand in a position of globalization in the positioning of the company" requirements, export system around the construction of heavy truck, dare to innovate, dare to break through, change the way to adjust the structure, and vigorously promote international production capacity cooperation , brand building, talent team building, and actively explore innovative marketing tools, marketing models, marketing concepts, to enhance the marketing capabilities of various markets, and expand market advantage.
Standing at a new starting point and opening up a new journey to face the future, Sinotruk International Corporation takes a more full-hearted enthusiasm, a stronger sense of mission and a sense of urgency, takes the lead, develops markets, increases brand influence, and strives to build a new era of international heavy weight. CNOOC, Smart Heavy Duty Trucks, Green Heavy Duty Trucks, and CNHTC are all working hard to build China National Heavy Duty Truck Group into an internationally renowned and irreplaceable large-scale commercial vehicle enterprise group and gradually become a globally competitive world-class company.