2022/11/28
Sinotruk JV in Nigeria Attended Abuja International Motor Fair
On November 21-26, 2022, the 22nd Abuja International Motor Fair was held in the International Conference Center in Abuja, the capital city of Nigeria. Dangote Sinotruk West Africa Ltd., the joint venture of Sinotruk, exhibited many of its trucks in the event while organizing diverse interactive activities.
The Sinotruk booth attracted many visitors, who said, "HOWO trucks look amazing. We often see HOWO trucks on highways, which are so impressive."
Mr. Ifeanyi Agwu, Chairman of Abuja International Motor Fair Organizing Committee, highly praised Dangote Sinotruk West Africa Ltd. for its significant role in boosting auto industry and promoting CBD development in Nigeria.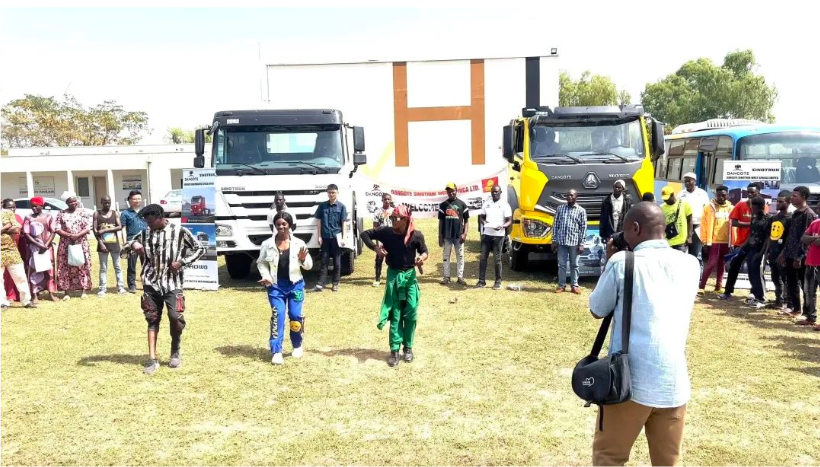 Mr. Jelani Aliyu, Secretary General of the National Automotive Design and Development Council, said auto industry is crucial for national economy. Besides, many Nigerian young people have accepted technical training on modern automobiles. He called on more Nigerians to purchase automobiles assembled in Nigeria, so as to increase job opportunities and promote auto industry in the country.
Dangote Sinotruk West Africa Ltd. is a joint venture co-established by SINOTRUK and DANGOTE Group, whose annual assembly capacity stands at 10,000 units. It is the sole commercial vehicle assembling company with CKD ability in Nigeria. Besides, it has built well-developed sales and service network. At present, the joint venture has more than 20 Chinese employees and over 300 Nigerian employees.